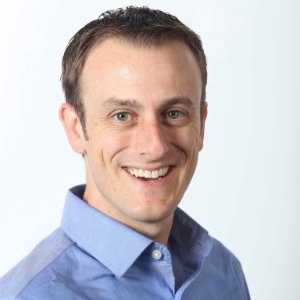 Recently, I spoke with Alex Polamero, Director of Marketing Automation at The Lewis Group of Companies. Alex is a Marketo Certified Expert as well as a demand generation expert. Currently, Alex leverages marketing automation, social media, and digital advertising to generate new sales leads, recycle leads, and acquire top talent for a large real estate developer in the U.S.
Alex brought marketing automation to the real estate industry and is one of leading marketing ops people outside of Technology and Publishing. To me, this is an important topic because marketing automation can, and is, used beyond Media and Technology firms. If you happen to be a Consultant, the ability to apply marketing automation and demand gen techniques in multiple industries is very important. If you are looking to grow as a marketer, it is vital to understand how to use these tools in a variety of situations.
JH: How did you get involved with marketing automation?
Alex: I had about 10 years experience in traditional marketing. I took an opportunity to develop enterprise social media for a real estate developer, which turned into a project improving email marketing. Ultimately, I was looking to improve lead generation and sales nurture processes. In researching a software solution that would help me bolster our ROI for both social marketing and email campaigns I came across marketing automation and Marketo.
JH: I was led to Marketo because I had to improve email marketing and lead routing, so you took a different route. What else made you think Marketo was the right system?
Alex: One of our needs was to manage dynamic content and segmentation. We also needed better tracking to understand how a lead would engage with us on email, social, pay per click advertising, and on various owned web domains. We wanted to track behaviors to a specific sale.
We also wanted to nurture leads over time, especially once they leased. We saw an opportunity to influence apartment renewals, cross sell other products, and improve our overall brand recognition.
JH: Real Estate is a new industry for marketing automation, so we should explore that. What does the sales funnel look like to you in Marketo?
Alex: First, we drive people to our website or landing pages using hundreds of organic and paid sources. Our goal is to have a prospect call us directly or fill out a form so that the prospect can be segmented based on behavioral and demographic scoring criteria and either added to a nurture process or sent to the appropriate sales team member.
We track prospects part of the way using URL parameters, so that when a lead does fill out a form, we have a sense of the last click attribution. While Google Analytics helps, Marketo can store behavioral data longer, enabling our term to see trends and the impact of campaigns on revenue. We realize that last click attribution can be limited, so we are developing other attribution models to better suit our business needs.
Yes, we do lead scoring: we look at behavioral and demographic criteria to determine when a prospect is warm enough for the Leasing Team to pursue. Once we have their name and email, we begin the automated nurture process. Nurturing includes content on leasing vs. buying, localized offers, and information about communities they are interested in.
JH: Since you track all of this data, did you discover anything that helped you sell better?
Alex: Absolutely! Using Marketo, we were able to identify that over 30% of prospects became qualified leads outside of our standard sales cycle. We found that prospects were doing research longer and making decisions further from the initial point of contact. The data challenged long held assumptions by property managers, and proved extremely useful in redesigning our sales processes. Now we do not give up on leads so quickly, adapting nurture times by segment and product type as well as capitalizing on cross sell opportunities over time.
JH: Leasing sounds more complex than a typical SaaS software sell or business service. How do you manage the details with the other teams?
Alex: Marketo helped me create synergy between departments to drive more sales. I see my role as an internal consultant to every division of our company and can apply my understanding of marketing automation, digital lead generation, social marketing, and traditional marketing to each division. I identified unique challenges facing a variety of business units; then applied the software tools, industry best practices, and our own new strategies to improve lead generation and sales using marketing automation. Marketo has also helped us track the flow of prospects and customers across company products. For example, I can see that people are interested in apartments, retail specials, and often-new homes over the lifetime of the customer. This data has encouraged departmental teams to consider how to better communicate with one another and leverage leads that move between products.
JH: In our conversations, we discussed how Marketo is now making the leap to new verticals. What other functions and verticals do you see gaining from taking on a demand gen approach to marketing and then automating it?
Alex: I see huge opportunity and rapid growth for marketing automation in verticals like education, ecommerce, financial services, and healthcare. I also see functional areas like human resources using Marketo for their talent funnels and retention. I spoke about this at the 2014 Marketo Summit.
JH: Does a rules engine like Marketo require special enhancements for real estate? Or can a marketplace like Launchpoint make the necessary extensions for verticals?
Alex: I see how Marketo and a CRM could be used as the core of any sales funnel workflow. Certainly some verticals can benefit from a platform app, but I've been able to do what I need through the basic system and my CRM. The key is to use the Marketo API and budget for additional resources whether software partners or training to achieve your desired growth targets Another question during any implementation is, "How much time do I have and do I have the team necessary to reach our goals in the right time frame?" If not, you will have to adjust the team, time, or tools.
JH: What is the big gap right now in Real Estate marketing?
Alex: There are always areas for opportunity for any company to grow and improve. For example, we are considering how to better engage prospects that do not sign an apartment lease. We are thinking about how to communicate with apartment residents that move out but continue to live in our general geographic area. So I see the gap as more about what information can we provide to these people to help them make a good decision about their property and living options. Can we build enough trust where they seek us out first for their apartment, retail, new home, office, or industrial needs?
JH: What is one thing you wish you knew about MAPs three years ago?
Alex: I wish I knew to allocate more resources for training and third party support, especially for ongoing training of new software updates, consultant support, and integration of new tools. Also, I've found that building relationships here in the Marketo Community has been hugely beneficial for trouble shooting and brainstorming new ideas to grow revenue.
Perhaps three years ago I did not see MAPs as a competitive advantage. Now I do. If you are in business and do not have a MAP, you are already behind a competitor who does. My advice is that MAPs are being adopted by every business and you need to have one. Firms are investing more to add new technology, and marketing teams will be able to leverage MAP systems to improve marketing campaign effectiveness, reporting, and become more efficient with how they spend advertising dollars.